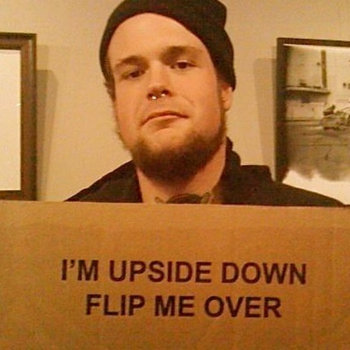 Jesse Morris - Vocals and Guitar
Pat Elliott - Drums
Jeff Patterson - Bass
Nic Pope - Production and Engineering
Patrick Irvine - Mastering Assistant
Recorded at Different Fur Studios
In 2008 Jesse Morris starting recording a Country album at Different Fur Studios which was never finished. These songs are the result of those sessions.

All proceeds from the sale of this album will be donated directly to pay for Jesse's memorial service.
  powered by bandcamp
Jesse Morris
I Wanna Take It All Back - In Memory
Genre: Country, Punk
Just stumbled upon the story of Jesse Morris today. A well known street musican from San Francisco who was called the
Punk Rock Johnny Cash
. They guy committed suicide a few days ago. It's sad. May he rest in peace.
He played country songs as punk and punk songs in country versions. Check the
Sunday Morning Come Down
video below, it's Johnny Cash, isn't it?
You can read his story
here
and watch a short documentary
here
.
And at least you can download some session songs from his unfinished country album.