Butterbones
diverse
Homerecording Folk, Country, Pop
Crystal Country Recs
There is a shitload of albums on his bandcamp and so I picked his latest work.
These Days Are Over
is a folk EP, plain banjo songs and a piano driven song. Nice, and at the cover artwork fits with the pictures outside.
The
Pripyat
single seems to be a sideproject, with more heavy and dark sounds.
Hangout
reminds me a bit on Sunset Rubdown/Moonface/Spencer Krug. Minimal electronic lofi popsongs.
Dog Pianist
is sweet.
Bedroom recordings on a Yamaha PSS-270 Portasound
  powered by bandcamp
And last but not least -
Blues
. A full length album and more folk pop.
These Days Are Done
is pretty good. There are maybe some filler tracks but anyway - it's a nice listen.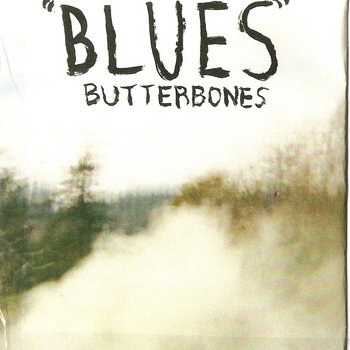 "Blues" is the album I've been writing and recording for the past 6-7 months, and I'm excited to finally have it released on our home recording label, Crystal Country. The album, 12 songs long in diameter, accommodates sounds ranging from bontempi organ/choir oohs ambience to Norwegian black death drumming to grandpa guitar folk strummin to face brutalizing accordion-grinding. Hope ya'll like it!

Jordan Soles - Acoustic instruments/electric instruments

Clapping hands for:
Derek Janzen - Drums/percussion, trumpet
Jenell Pierson - Vocals on 2,4, and 12
Jenni Walker - Vocals on 11
Cody Flynn - The recording of sounds on all drum tracks/Jenell vox

Gold Medals for:
Derek Janzen, Cody Flynn, Jenni Walker, Jenell Pierson, Courtney Loberg, Ashton Klassen, Chris Rodgers, Magnus Von Tiesenhausen, Morgan Pinnock, and my family.
  powered by bandcamp
Don't know why I didn't post this earlier, because it's all related to the
First Nations
that I posted last year...
8/10