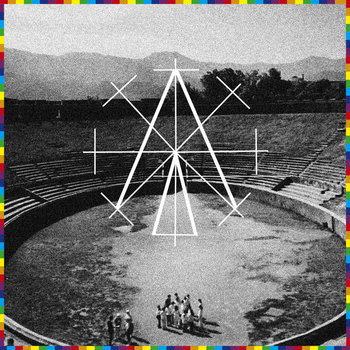 When the traveller is back home, he realizes that everything has changed and that nothing will be the same anymore. As Proust said that "the only paradise is paradise lost", and as warmth was your love, as far you can loose yourself in nostalgia. This personal dilemma inspired the Julien Magot's new single entitled 'Labyrinths Across The Sun', maybe his most powerful and psychedelic track, lost somewhere between Neil Young's Dead Man Soundtrack and some Expo'70′s stories of desert.
'Shimmering Lights' is featured with Torsten Hüsselmann from Torpedo Holiday. This song is about hope and passion. This is all about the soul sacrifice you make to get back on your own track as much as possible.
  powered by bandcamp
Appalache
Labyrinths Across The Sun E​.​P.
Bookmaker Records, who brought us the great Michael J. Tapscott LP "Good Morning, Africa" and Seabuckthorn, co-release a free EP by Appalache.
(together with BLWBCK RECORDS) *
Two long tracks of experimental post-blues.
Lots of delayed guitars, reverb and echoes. Makes one feel forlorn in the desert. Think of Neil Young's Dead Man Soundtrack but less annoying.
Shimmering Lights is pretty intense and haunting, with the shouting of Torsten Hüsselmann.
*) lots of links in the first paragraph should keep you busy.