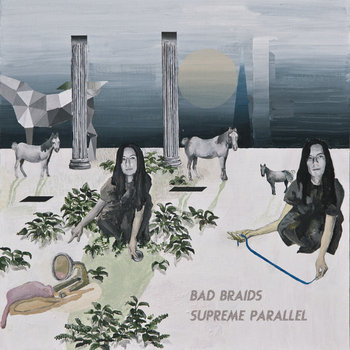 Written by Megan Biscieglia
Recorded by Paul Christian and Megan Biscieglia
Mixed and mastered by Paul Christian
Cover Art by Sarah Guck

Ode To Fig
Megan Biscieglia- Guitar, Vocals, Toy Piano
Paul Christian- Guitar, Vocals, Cello, Drum, Singing Bowl

Through The Door
Megan Biscieglia- Guitar, Vocals, Percussion, Organ
Paul Christian- Cello

Clover
Megan Biscieglia- Guitar, Vocals
Paul Christian- Organ, Guitar
Mike Bruno- Banjo
Cameron Vance- Drum, Percussion

Ships
Megan Biscieglia- Guitar, Vocals
Jesse Sparhawk- Harp
Paul Christian- Perussion, Flute
Cameron Vance- Percussion

Palace
Megan Biscieglia-Guitar, Vocals, Organ, Wine Glasses, Bells, Chains
Mike Bruno- Theremin

Winter
Megan Biscieglia- Guitar, Organ, Vocals
Cameron Vance- Percussion
Paul Christian- Hand Drum
Mike Bruno- Theremin, Vocals

All the Lines
Megan Biscieglia- Guitar, Vocals, Percussion
April Heliotis- Vibraphone
Paul Christian- Percussion

White Mane
Megan Biscieglia- Guitar, Vocals
Paul Christian- Mandolin
Mike Bruno- Banjo, Vocals
Birds- birds

Another Seed
Megan Biscieglia- Guitar, Organ, Vocals
April Heliotis- Flute

Pennies
Megan Biscieglia- Guitar, Vocals, Lap Harp

Soldier (I see Parallel Rays)
Megan Biscieglia- Guitar, Vocals
Mike Bruno- Theremin
  powered by bandcamp
Bad Braids ~ The Bootleg / Supreme Parallel / Arrow and Orb

Bad Braids is a Psych Folk project out of Philadelphia and consists mainly of Megan Biscieglia and sometimes friends helping her out to add instruments and sounds.
Right now she is on tour through Europe and between Prague and Paris she visited us in the backwoods of the Ore Mountains to serenade to the audience of our tiny, cozy gallery in Schwarzenberg.
Her set was beautiful, dark and haunting. I had no real idea what to expect, because I only listened to her stuff briefly when she contacted me to play at our place and I liked her whole presentation so I said yes. But her solo show was quite minimal and much more intense than her folky albums which are already pretty dark, psychedelic tales that just get more colorful because of the use of different instruments.
On this tour she got accompanied by a cassette recorder on two songs, but else it was just her strong voice over a strummed, mostly undistorted guitar. 
Download the bootleg from that evening and see some videos and photos there.
​
If you are into Marissa Nadler, Grouper or similar projects you should check out Megan's music.
Both of her albums are on bandcamp and you can pay what you want to get them. She is also ready to release a new album when the right label is found and maybe you'll catch her on her tour through Europe.
Sept 16 Paris, Fr + Olive Peel Session (House Show)
Sept 17 Brussels, Be + Cafe Central
Sept 19 Tilburg, Nl + Incubate Off Festival (day show)
Sept 20 Kiel, De + Prinz Willy
Sept 22 Hamburg, De + Hasenschaukel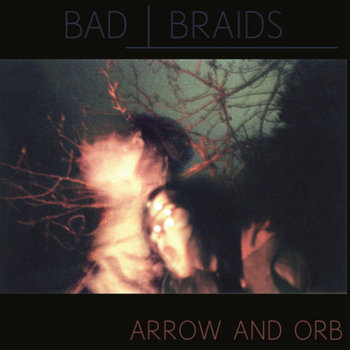 Recorded by Megan Biscieglia and Jared Stafford-Hill
(in) Brooklyn, Ny and Philadelphia, Pa
Produced by Megan Biscieglia
Written by Megan Biscieglia
(except) Darling Turns to Dust pt 3- written by Carlyn Schwarz and Megan Biscieglia

Megan Biscieglia- vocals, guitar, piano (5), tamborine, whistles, random percussion
Jared Stafford-Hill- organ (1,2,3) piano (1), mandolin (1), lap-steel (2), bass (1,2,3), random percussion
Derek David Dobson- vocals (3)

  powered by bandcamp