Moonwood
Trans Lunar/Martian Express
from Canada are one of the most prolific psych projects these days. In the past months they released a bunch of great other worldly psych folk records and in between they switched from weird string instruments to synths and e-guitars  and phasers, to explore some good old epic space rock like F/I, Hawkwind, mixed with motorik NEU! sounds and seventies Space-Disco.
While the trip to the moon is more a hommage to german Krautrock, the trip to the red planet is more funky space disco. And there should be definitely tons more cowbells.
You can get these recordings for little money and check out Jakobs other releases, he is really a psych wizard - his wizard beard speaks for himself.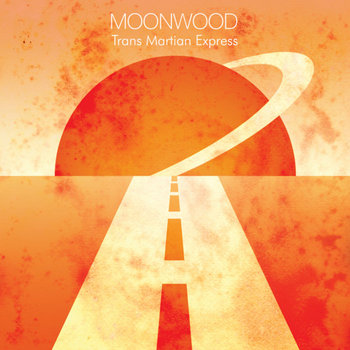 Produced by Jakob Rehlinger for Pleasence Records. All instruments by Jakob Rehlinger.

"The majority of Moonwood's many releases have taken the tone of instrumental freak-folk, sun baked chakras, and electric spirituals, but this cassette helps to mark a stark change in direction, to classic Krautrock. The second part in an ongoing series explores Neu! grooves and Amon Duul II atmospheres. Shimmering cosmic funk for Autobahn aficionados."

  powered by bandcamp