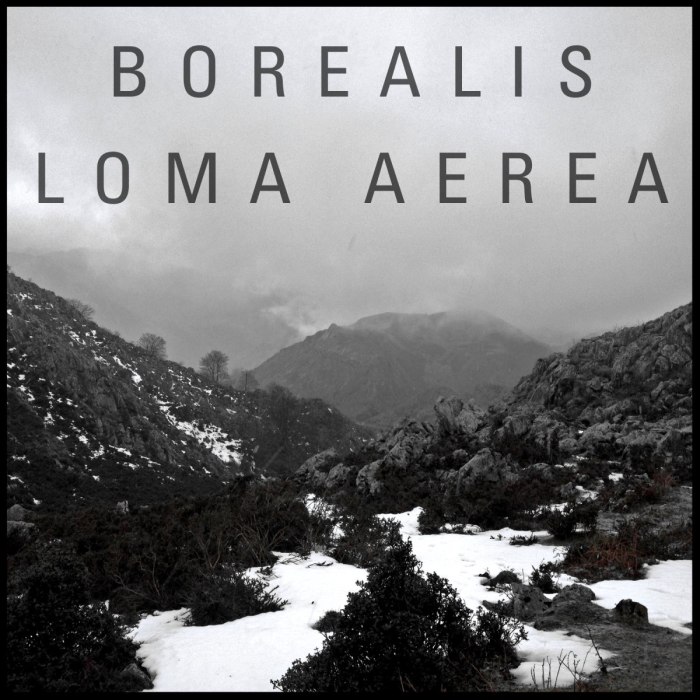 Borealis is the solo project from the Asturian guitarist, Eduardo Suarez and "Loma Aerea" (Aerial Slope) is his second full length following a couple of EPs and an album "Tumba para un caballo cojo" in 2013.

The composition of 'Loma Aerea' began shortly after the first album was released and the recording sessions took from 2015 to the Spring of 2016 - the songs are longer, more harmonic and complex but, as always, all were recorded in one take. These new tracks feature 6 and 12 string acoustics, electric guitars, banjos, synthesisers and field recordings from Asturian forests.

"Loma Aerea" is released in CD and digital format in an international cooperative edition between the Asturian label Truco Espárrago and Woodland Recordings.

The WR release is a limited edition of 100. The CD and insert in a 100% recycled sleeve, with a full colour photograph cover by Stephen Burch and each individually hand numbered inside.

Find the Truco Espárrago edition of this album here:
https://borealisfolk.bandcamp.com/album/loma-aerea-2
  powered by bandcamp
Borealis
Loma Aerea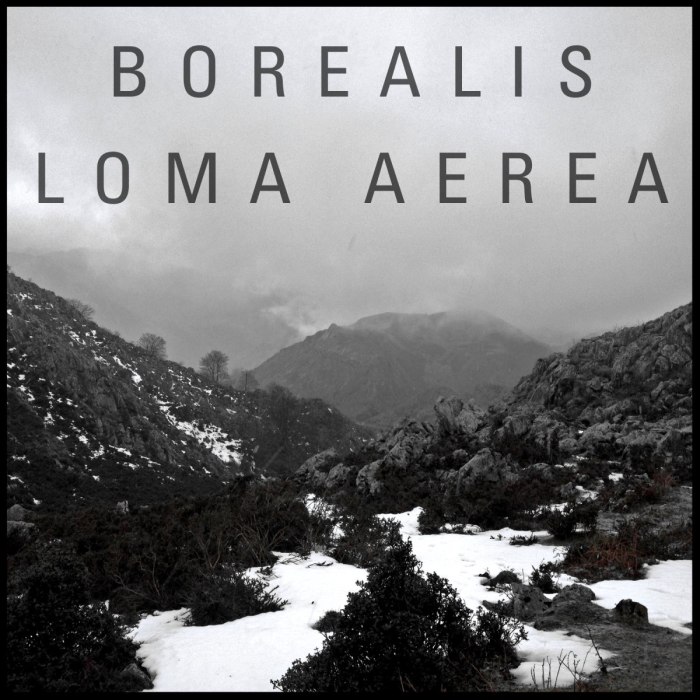 ​Asturian guitarist, Eduardo Suarez aka Borealis just released his second full length album Loma Aerea on the local label Truco Espárrago and the Germany based Woodland Recordings. 
It starts with field recordings from Asturian forests and a pretty, quite melancholic banjo tune. 
I don't know the region of Asturia in the North of Spain, the banjo tune or the following compositions on mainly 12-string guitar seems like they don't borrow from any traditions in or outside Borealis' cultural circle. It's kind of timeless music from a dream world.
You can tell there are influences from post rock, ambient music and a similarity to contemporary guitarists like James Blackshaw, but this kind of music is created in Japan (T.O.M.O.) in the U.S. or in Europe and sounds kind of universal (in a modern Western tradition maybe). It's music created high above all this mess here on earth. It seems like it doesn't want to deal with traditions and the ballast of the past. It's a yearning for transcendence over our existence on this globe.
That's just what I feel right now. Trying to avoid any news website and listen to the crickets outside my window while I hear soundscapes from the Asturian forest. I see the silhouettes of trees and hills against the dark blue horizon with a light orange glow and listen to Suarez's glistening 12-string guitar compositions. 
Loma Aerea ends with guitar feedback. I guess there is no better world - it just comes back what we feed into it. No happy end, just fading out.
As mentioned, there are two editions of the album on CD. This is on Truco Espárrago and on Woodland Recordings who also sell the digital version.