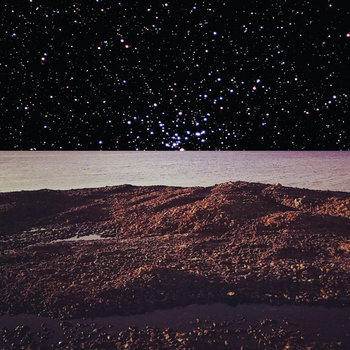 the use of headphones is strongly encouraged

all songs written and performed by sean travis ramsay as slight birching
sean: guitars, synthesizers, bass, drums, percussion, singing
ellis: drums and percussion on 1, 3, 5
adam horn: singing on 1
adrienne labelle: violins on 1
katie gravestock: guitar on 5
joseph hirabayashi: trumpets on 10
recorded by sean to boss micro br, memory man, and tascam portastudio at paradise infirmary and suite seven, vancouver, canada, and michigan court, victoria, canada
1, 3, 5, and 10 were recorded by christopher ellis at mons drive, vancouver, canada
additional recording, mixing, and mastering by joseph hirabayashi at thor's palace, vancouver, canada

dedicated to leona kay wraight 1947 - 2013
  powered by bandcamp
Slight Birching ~ Cultural Envelope

Seeing a cover collage like this implies some "kosmische" synth musik that keeps me away from press play. But they tagged themselves as "American Primitive" on their bandcamp page. So what's the deal here?
It's a mixed bag of different herbs that gives a light high. Psychedelic bedroom folk might fit the best here. There are some really potent numbers on it, like Currency, a very cosmic country piece. Perplexion Perception is a nice rough cosmic fingerstyle guitar song that blends in and out into some synth drone. Another notable track is the cosmic title track Cultural Envelope, with spaghetti western trumpets, wobbling synths and an unhurried bass and drum section.
The song inbetween are nice miniatures, all recorded with high pre amplification on the mics, that results in a rich warm lo-fi fuzz. I don't know if this is on purpose, but it's charming and not too much.
This is a really enjoyable and surprising album by some Canadian folks I've never heard about.