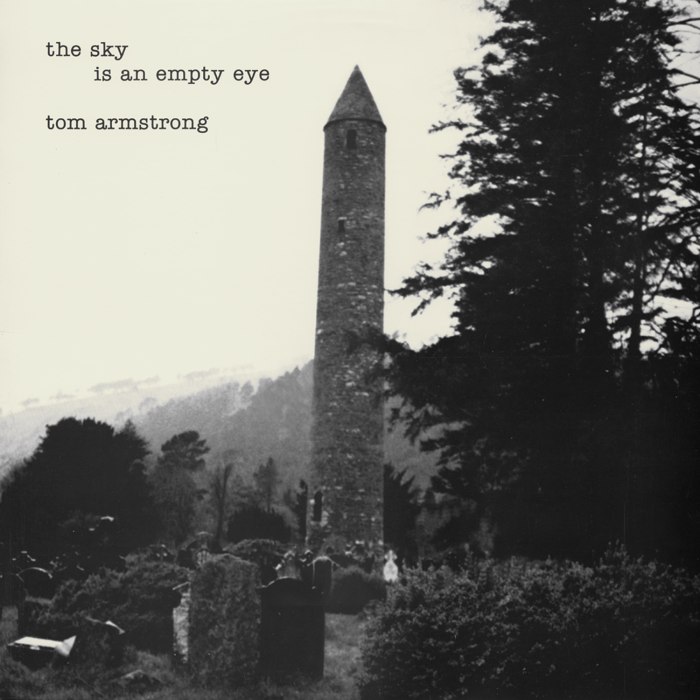 Tom Armstrong - The Sky Is An Empty Eye
Reissue of the super-rare 1987 private-press LP. CD/LP/Digital

Tompkins Square's recent double-album, Imaginational Anthem vol. 8 : The Private Press, shed light on forgotten, impossibly rare guitar recordings spanning several decades. Tom Armstrong's The Sky Is An Empty Eye is the first of several reissues planned by Tompkins Square of full albums by artists featured on IA8.

Armstrong's self-released LP from 1987 sports blissed out acoustic numbers like the one featured on IA8, along with some electric workouts and even a deep psych vocal tune.
  powered by bandcamp
Tom Armstrong
The Sky Is An Empty Eye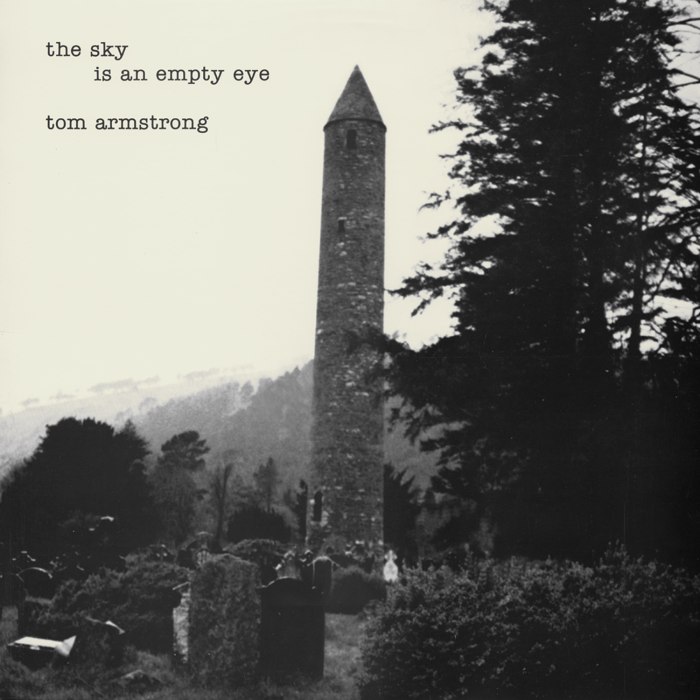 I can't praise the Tompkins Square compilation "Imaginational Anthem Vol.8" enough. The record collectors Michael Klausman, Brooks Rice and label owner Josh Rosenthal issued a wonderful collection of ultra-rare solo guitar records from the last 30 to 40 years. Back in those times, a privately pressed vinyl record meant a total commitment to your music. Releasing on vinyl was always expensive. To save their customers money and to streamline the process, vanity record labels offered a variation of stock photos for cover artwork (the famous sunset/ocean1) and they produced records in small amounts.
Tom Armstrong's record was not really part of the private press craze. In the mid-80s, recording and duplication technology became cheaper and easier to access.
Armed with a Tascam 4-track portastudio, Armstrong went crazy and recorded his album "The Sky Is An Empty Eye". With the money he made from a partnership with an engineering firm, he was able to make an viny lp from his home recordings.
Usually, self-release ambitions end with the boxes of the final result, stacked up in the bedroom. Self-promotion is the least liked part in a musician's life, till today. Most of those privately released records were handed out to friends, sometimes sold on gigs, often just gathered dust and ended up in storage until some record collector pulls them out of a bin.
And so it went with Armstrong's record. The album opener "White Pines" was a perfect fit for the Tompkins Square compilation. It starts with the very familiar alternating bass picking pattern, that opens a lot of American primitive pieces23. A perfect guitar miniature, like a walk through a snowy forest. Through the trees, you might see a deer and you are slowing down your pace to look and to not scare it away. And when it leaves your sight, you walk faster to catch up, but then it's gone. Eventually you carry on until something else grabs your attention.
If you expect another acoustic rendezvous with a deer, you are wrong. The record turns out to be a psychedelic homebrew folk extravaganza. Electric blues, fuzzy Burleske and echoey Bebop. Most of the time instrumental, multi-track sketches and on the title track, Armstrong sings.
Somehow, this record preempted the whole lo-fi, surf twang stuff that suddenly became hip around 2010 with home recording projects like Ducktails, MV&EE, Herbcraft and Spectre Folk, who broke through the soil like magic mushrooms. On the other side this scene drew inspiration from those eighties bedroom recordings, that have this certain sound. The budget analogue effects, the warbled tape, the limited possibilities to work with four audio tracks and the degradation of sound when you bounced those tracks together.
Even if I wished that there were more white pines on the album, it's still a nice document of private press culture. You can't thank Josh Rosenthal enough for his enthusiasm to revive and reissue those old forgotten records and make them available again.
On vinyl and digital via Tompkins Square, live in Dallas, TX on May 18th