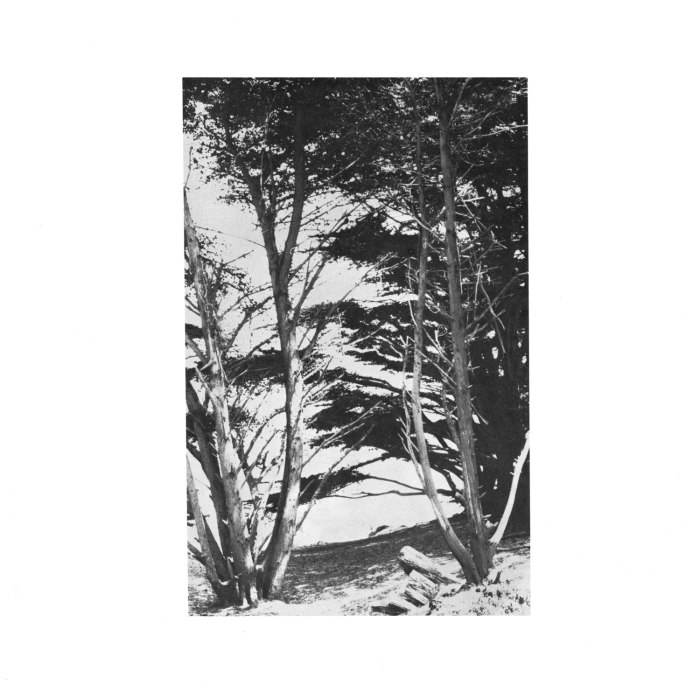 Tompkins Square is proud to release two solo acoustic guitar albums by Rick Deitrick. Gentle Wilderness was released as a private press LP in 1978. River Sun River Moon consists of previously unreleased recordings from the same time period. Deitrick came to our attention via Brooks Rice and Michael Klausman, who compiled Imaginational Anthem Vol 8 : The Private Press, which features Rick's "Missy Christa" from Gentle Wilderness.

Ohio-born Rick Deitrick took up the guitar at 16 and decided to approach his playing as if he was the only guy on an island and the instrument had just washed ashore one day. According to Rick, "I completely divorced my playing from any formal music knowledge, but it was very important to me to use original tuning. During those years, the sixties/seventies, there was a lot of acoustic guitar playing, often using open tuning as a base. I wanted to create whole tones without de-tuning and keep access to the complex sounds stock tuning provided."

Rick pressed 500 copies of his tranquil solo guitar record, Gentle Wilderness, in 1978 on Niodrara Records, and sold many at performances and directly to music shops who would pay for them. He gave copies to various libraries and left a few albums in the middle of the wilderness, next to trails, "so people would find them." Rick sought inspiration in nature and in particular the various rivers scattered around the Western United States, often composing songs seated beside them -and even occasionally perched on boulders in them. He never played the songs the same way twice and did two passes on each composition in studio. Rick would sometimes literally come straight out of the mountains and rush to the studio to record the ideas he,d gathered. "Missy Christa" was recorded at Mount Olympus studio in Hollywood and was named after Rick,s daughter; it was originally composed right next to the Big Sur River where he had been camping.

Rick currently resides in Los Angeles, "still strumming, waiting for the other shoe to drop."
  powered by bandcamp
Rick Deitrick
Gentle Wilderness + River Sun River Moon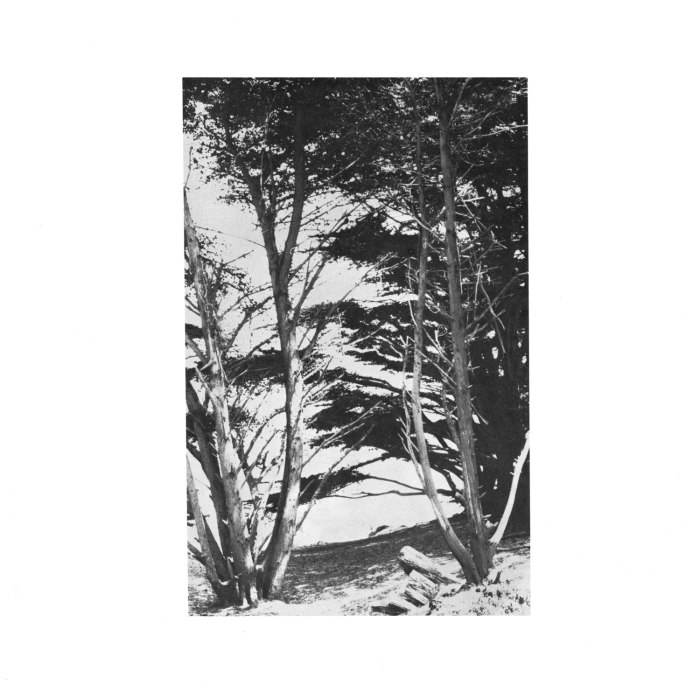 Tompkins Square just reissued another gem from the treasure trove of their Imaginational Anthem Vol. 8 compilation, while the next one1 is already in the pipes. On that compilation, record collector Michael Klausman and Brooks Rice shared the most obscure solo acoustic guitar pieces that people released on vinyl by their own around 40 years ago. It's the era of real peoples music, custom record labels and private press records. Compact cassettes, as cheaper medium, haven't arrived yet and vinyl was the primary way to distribute recorded music. Many of those records are collectors items, because they are weird, very rare or both. I believe you don't find those in the wild anymore.
Rick Deitrick was one of those musicians who was convinced that his solo acoustic guitar compositions were worth the investment of producing 500 vinyl records. Gentle Wilderness was released in 1978 and sold at performances, directly to music shops, or he gave copies to libraries. Deitrick even left copies of his album on hiking trails, for people to find.
With this story, he stood out from all the other artists on Imaginational Anthem Vol.8, and I was wondering how the rest of his album sounded. Compilations often include the best piece or the most fitting and this is especially true for those narrow themed compilations. Luckily, Deitrick posted another track from Gentle Wilderness and a demo songs on his youtube account, so I got the idea that this is going to be good once I found out it gets reissued. Even more exciting was that Gentle Wilderness then came with a sister record, River Sun River Moon, containing unreleased material from around the same time.
When Deitrick started to play the guitar, he approached the instrument like a foreign object that was washed up on the shore. He tried to forget everything he learned about music and restricted himself to standard tuning. The key of creativity is limitation, whether it is introduced from the outside through circumstances (no money, not the "right" material) or through rules one sets for a certain work.
Deitrick ended up with compositions that were changing every time he performed them. Both records sound very much alike. Very laid back, contemplative solo guitar miniatures. The nature theme is so prominent and there is no way to not see the sunlight dancing on the surface of a pond, before your inner eye. You'll probably see leaves moving in the wind and mountains casting shadows in deep valleys. You might feel lost and consumed by dense woods with old trees surrounded by many shades of green and brown.
The introspective guitar work reminds me a lot of Anthony Pasquarosa's2 album Morning Mediations3 with its recurring motives and patterns.
Both albums are available on vinyl and digital via bandcamp. If you are curious what Deitrick is up to these days, there is an album from 2012 with folksy singer-songwriter tunes and at least one old track from Gentle Wilderness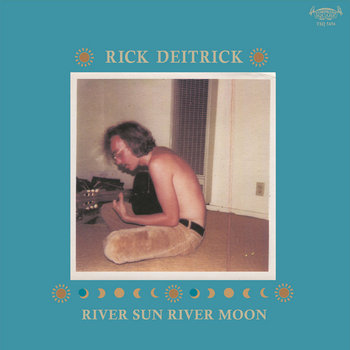 Tompkins Square is proud to release two solo acoustic guitar albums by Rick Deitrick. Gentle Wilderness was released as a private press LP in 1978. River Sun River Moon consists of previously unreleased recordings from the same time period. Deitrick came to our attention via Brooks Rice and Michael Klausman, who compiled Imaginational Anthem Vol 8 : The Private Press, which features Rick's "Missy Christa" from Gentle Wilderness.

Ohio-born Rick Deitrick took up the guitar at 16 and decided to approach his playing as if he was the only guy on an island and the instrument had just washed ashore one day. According to Rick, "I completely divorced my playing from any formal music knowledge, but it was very important to me to use original tuning. During those years, the sixties/seventies, there was a lot of acoustic guitar playing, often using open tuning as a base. I wanted to create whole tones without de-tuning and keep access to the complex sounds stock tuning provided."

Rick pressed 500 copies of his tranquil solo guitar record, Gentle Wilderness, in 1978 on Niodrara Records, and sold many at performances and directly to music shops who would pay for them. He gave copies to various libraries and left a few albums in the middle of the wilderness, next to trails, "so people would find them." Rick sought inspiration in nature and in particular the various rivers scattered around the Western United States, often composing songs seated beside them -and even occasionally perched on boulders in them. He never played the songs the same way twice and did two passes on each composition in studio. Rick would sometimes literally come straight out of the mountains and rush to the studio to record the ideas he,d gathered. "Missy Christa" was recorded at Mount Olympus studio in Hollywood and was named after Rick,s daughter; it was originally composed right next to the Big Sur River where he had been camping.

Rick currently resides in Los Angeles, "still strumming, waiting for the other shoe to drop."

  powered by bandcamp